If you are 30 years or older and live in Spain, perhaps remember those times in which the milkman was going to the door of your House to sell you milk. Perhaps you remember the smell of fresh milk and the large amount of cream which had. You may also remember how your mother put it to boil before drinking it to kill the "bugs" that could contain milk.
Now the story has changed a lot. Although the previous paragraph may sound very romantic, there are now many more controls and systems that ensure milk to come to our House in perfect condition.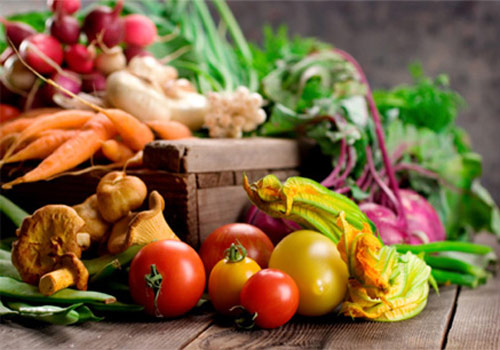 10 reasons to eat local foods
EAT LOCAL PRODUCE IS GOOD FOR THE LOCAL ECONOMY.
A euro spent on user-friendly products generated twice for the local economy. In today's complicated economic circumstances we are aware that this philosophy of consumption benefits us all.
THE PRODUCTS ARE FRESHEST.
A fresh product will always be more healthy to the body than a product requiring preservatives, freezing or stabilizers to extend their period of consumption.
In addition, the products transported over large distances may have been weeks frozen. Milk transport over long distances is only made with sterilized milk / UHT lasting several months without the need for cold storage.
LOCAL FOOD TASTES BETTER.
Pasteurized fresh milk has the same flavor milk which in the past was consumed in the villages, which are boiled before consumption and which mentioned at the beginning of this article.
UHT milk, have been subjected to a higher temperature, suffers more transformations (degraded some compounds and form that can change the odor, taste and color of milk). The most common of these is the caramelization of lactose.
In fruit and vegetables, a product harvested at their peak of ripeness has much more flavor than one prematurely collected by conditions of transport.
THEY ARE MORE NATURAL
Products made in their region or traditionally gathered near his village have fewer products to conserve them and additives.
In the case of fresh milk contains no obviously any preservative or additive. It is 100% fresh pasteurized milk.
CONSUME IN THIS WAY REDUCES EMISSION OF GASEOUS POLLUTANTS
Media that carry products from far away cause high emissions of CO2.
WE EAT SEASONAL
Eat seasonal products that are healthier to consume local products automatically. In addition, seasonal products are more economical.
YOU KNOW THE ORIGIN OF THE FOODS THAT YOU CONSUME
It is always more comforting to sit to eat knowing where they come from products you eat. Knowing the milkman, Baker, farmer, etc. and knowing how they work.
In the case of Priégola, we only elaborate products with milk from our own livestock in Villanueva del Pardillo. It is obtained from a single herd, milk a single location. Milk leaves the udder and goes directly to tank storage and pasteurization.
We do not carry milk coming from hundreds of kilometers for processing because in this process can cause many problems that decrease the level of fitness of milk for use. (Mixture of air, fragmentation of red blood cells, microbiological imbalances).
In the end, we get an exceptional taste of fresh and natural milk we produce with the same technique of pasteurization, for more than 50 years.
THE LOCAL FOOD IS VARIED
A farmer who produces industrially can dedicate to produce a wide range of products.
THEY PREVENT MONOPOLIES THAT ALTER THE PRICES OF ORIGIN
80% of the products are distributed in Spain by few companies that impose the final prices, produced and. Support small farmers used to fight against this.
BUYING FROM LOCAL PRODUCERS SUPPORT THE SUSTAINABLE DEVELOPMENT OF ITS LAND AND BUSINESS
With decent income, local producers will remain and will use its resources to generating wealth and employment for their community.